Commercial Insurance Naperville IL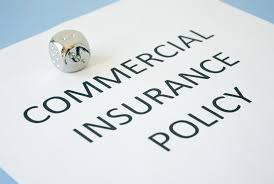 Commercial insurance is a type of policy that protects your business from future risk. Property damage, loss of income because of an interruption to your business, employee grievances, theft or other legal matters are all types of risk that can be covered through a Commercial Insurance Naperville IL policy by Advantage Insurance.
We understand that business owners like you are working hard each and every day – whether you're running a large established company, a new restaurant or a small retail shop here in Naperville. Your goal is to serve your customers and continue striving for success. Advantage Insurance is here to help you develop your commercial enterprise by providing custom-made Commercial Insurance Naperville IL solutions. When you need us, you can count on our expertise and our commitment to our clients.
The knowledgeable staff at Advantage Insurance is available with detailed answers to all your inquiries about our Commercial Insurance Naperville IL products. We'll provide you with expert advice and an insurance plan that's tailor-made for your commercial endeavor. We're dedicated to serving our clients and our surrounding communities. We'll develop commercial insurance policies exactly right for what you need, and our focus is always to administer your claim promptly and fairly. We take pride in our consultative approach to our commercial insurance products, and we'll always be sure to stay up-to-date on your evolving insurance needs. With businesses facing so many challenges in today's competitive climate, we understand that you simply don't have the extra time to become an expert on Commercial Insurance Naperville IL. Rather, you need an expert team who can assess the options open to you – and recommend which of those options are the best fit.
Advantage Insurance is located at 1730 Park St., Suite 218 in Naperville. Contact us today and learn more about our leading-edge commercial insurance products at 630-548-4900